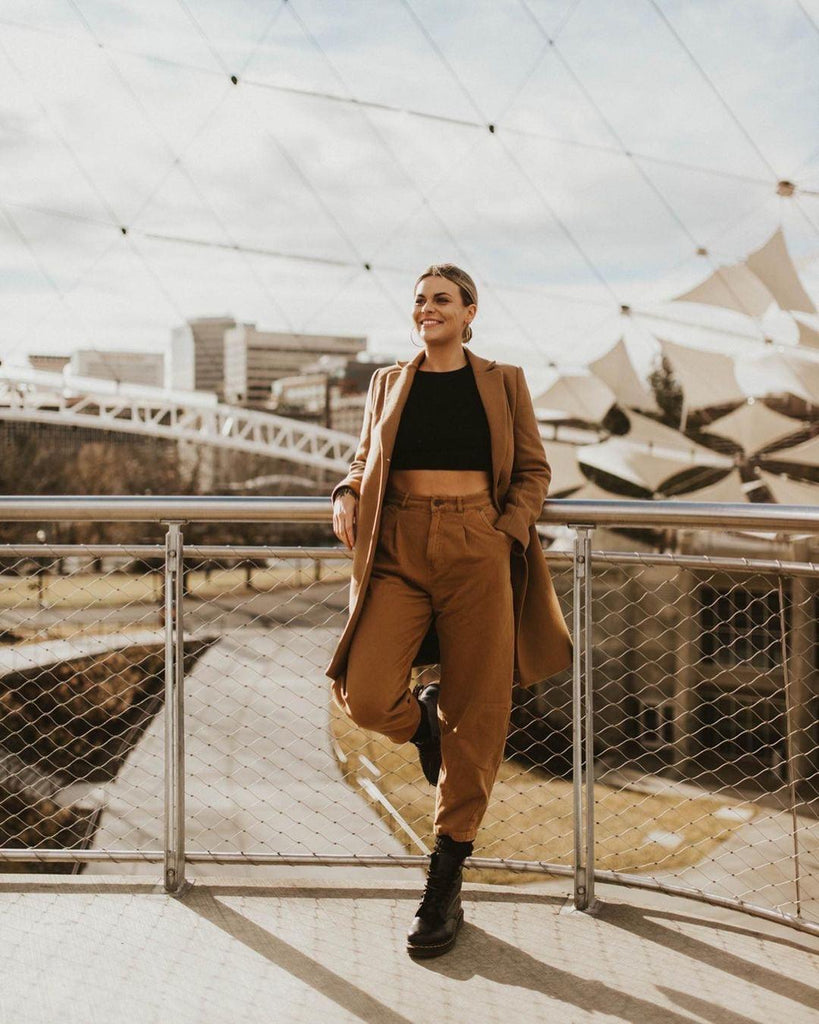 Phew! It's been a while since I've blogged. With all our recent wedding planning I've come to appreciate and admire where I live and the small businesses that make things happen even more. A lot of you have messaged me asking for my favorite spots in spokane, whether you're moving here or just visiting. This post will be updated and added to, I'm sure! 

Where to Eat
Wooden City Try their pepperoni pizza, stuffed peppers and literally any of their drinks.
El Que A tiny spot for great tacos and the perfect marg. Check out their parent restaurant:
The Elk The BBQ chicken quesadillas are a MUST, so is their corn pasta salad and their caesar is cravable. 
TTs BBQ Literally anything here is good. We order a couple of plates of meat and all the sides. My favorite is their brisket, beans and cornbread. You MUST try the banana pudding. 
Date Night
Hogwash Whiskey Den A cozy basement spot with great ambiance and dimmed lighting. Literally any of their drinks are good and same goes for their food.
Durkins Again, literally any drink here is good. The daquri is my fave. You should probably get the burger and then pop downstairs in their basement bar for a nightcap.
Places to Shop
Cues On trend designers that you can't find anywhere else in spokane. The owner has the best taste and you will walk out looking great
French Toast Baby for your kiddos and some fun decor and stationery for you, too. 
Reece Boutique Super cute clothes on the Northside of town. Great selection of trendy jackets, graphic tees and dresses.
Ritters Another Northside spot. Can't shop here without getting something. Perfect gifts for anyone on your list. If you're looking for gifts downtown try:
Atticus For candles, books, unique finds and grab a coffee while you're there.
Hair Salons
Luxe. Salon and Spa I see Meg the owner, everyone there is a hair guru and this is especially the spot for extensions.
Dept. Z Amazing location, coolest salon, Zoe the owner is a goddess. They're stocked with my favorite Davines. They've got a cute little shop in the front, too.
Brewery
Four Eyed Guys Their sours are AMAZING. We love the owners, they are the sweetest people. Get a cheese board AND the butter board. Thank me later. They're also now serving coffee and breakfast.
Iron Goat I love their selection of beers and their food. Can't go wrong, cool vibe too.
Brick West A fun, popular place with good energy. Great place to go in warmer weather and sit outside.
NoLi Get a pretzel. Love their seltzers. Owners are rad. 
Photographer
Madison Hare Is my girl. She has the best energy and takes the best candid, gorgeous photos. 
Sydney Baye Love her. Fun personality and will make you look and feel like a queen. Occasionally has great family sessions. 
Ruben Lesh We did a family sesh with him and he was wonderful, great with our kids. 
Bakery
Rind and Wheat Order a cheeseboard online and go pick it up. Life changing. They also have a huge selection of cheeses and wine.
MiFlavour Overwhelmingly good. Their croissants are amazing, my kid's love their macarons and their gelato is the bomb. 
Chaps For sure also eat breakfast here. Grab a huge box of pastries to take home. The owner is the sweetest and the place has the cutest decor.
Juice/Smoothies
The Wellness Tree A one stop shop for everything healthy. Get an acai bowl.
Huckleberries Also a great natural market. I get the mermaid juice and add ginger. 
Vegan
Boots Family owned (amazing family owned) with a wide selection of vegan and vegetarian foods. Get a pumpkin waffle for breakfast. I'm addicted to their power greens. The kids love their cupcakes. 
Thank you so much for reading! Any other categories you'd like me to address or suggestions I should try? Leave them in the comments. 
XO!
Blake