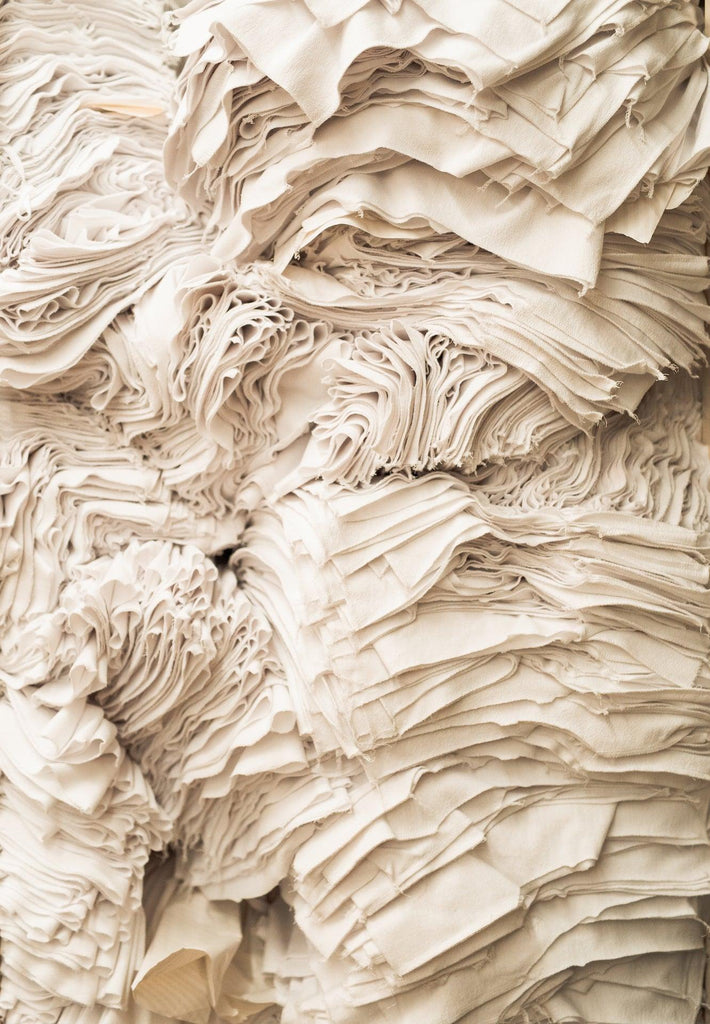 BEFORE YOU BEGIN:
Sit down and spend some time dreaming up your designs, buy a fun notebook to store ideas and sketches. I recommend starting with 3 designs, which is 450 pieces total.
Our minimum order is 300 per style, 150 per design. 300 tees is about a roll of cotton, so we don't make any less or would produce a ton of wasted material.
While our minimums can sound daunting, they are totally doable. I've seen small shops succeed time and time again.
Start to brainstorm about your intended audience, the story behind your designs (always good to have a great caption to pair with the tee), and whether you plan to make gender specific or unisex. I recommend starting exclusively with kid's tees, or women's tees. Once you've grown a bit, you can add from there. It's just good to establish some kind of customer base.
Come up with a brand name, make sure the website/IG are available, and make an Inspo board on Pinterest based off the vibe you intend to create.
BEGINNING:
Let's say you pick 3 designs, where do you start? We can recommend a ratio of sizes (18m-6y) or you can pick your own. You'll want to nail down your numbers with us and place your order, the fun stuff comes after. We'll get going on the cutting and sewing, and you can plan your colors and designs. We take 50% deposit up front and the rest is due at completion, about 4-6 weeks later.
Once your order is placed, you'll want to pick your colors. This is my favorite part! We use the Pantone color system, which is basically a universal color language. Want to see your color options? Click this link and select FHI Cotton TCX from the dropdown menu. You can also download the Pantone app on your phone to pull colors from specific images that inspire you. That's my personal favorite method. I also find inspiration by the color's names. 
For 450 pieces, 3 designs, you'll send us your 3 Pantone colors about two weeks after ordering. Once we're done cutting and sewing, your garments will head to the Dyehouse where they're dyed to your specified Pantone colors.
When the Dyehouse is finished, your order heads back to us for quality control and is ready to be picked up by the printer.
FINALIZING YOUR DESIGNS
I strongly suggest starting this process with some knowledge of Adobe Illustrator or having a graphic designer on hand. I personally can help you with your designs if you need it, but will charge by the hour. You'll need three designs for the front, as well as a design for your size labels which will be printed on the inside of your garment. You want to keep your art SIMPLE. That is my biggest piece of advice. Don't make it too busy, don't pick too many colors, think about how it will look on the tee. Another big mistake I've seen is picking art that is too similar to the color of the garment, or font that is too skinny to read once someone puts a filter on the image. You want your design to be iconic, bold, and stand out. 
Now is a good time to go to youtube and look at the process of screen printing to educate yourself a little about how the design is printed on the tee. This makes everything easier for you, us, and the printer we use. Once your designs are finalized, I'll tell you exactly what is needed to send to the printer.
While printing isn't our provided service, we have a great one on hand and they pick up directly from us. We'll help you coordinate your printing, pick it up, and ship it right to you when it's finished.
SELLING
This is a unique process for everyone, I recommend using Shopify as it is super user friendly and the templates are great. You'll want to get a newsletter subscription to collect contacts and keep in touch with your customers, I recommend Mail-chimp.
Crisp, high resolution product photos are a must. David from Up Photo Co is great for that or you can take and edit your own. 
Create your instagram, the first posts can be your inspo board you already made from instagram. Start networking and getting the word out there, share your BTS with family, friends, and your personal instagram following. Reach out to us if you need tips or help with this part! We're on board and happy to coach whenever we can.
Alright guys, that's all for now! Interested in starting? More questions? Just email me (Blake) at hello@jeanandjune.com. It's a wild ride and a huge learning curve, but it's been the coolest perk of this job to help make your ideas a reality. I'm happy to use my experience to try and make this a smooth and user friendly process for everyone, I'm looking forward to hearing from you!
XO, Blake